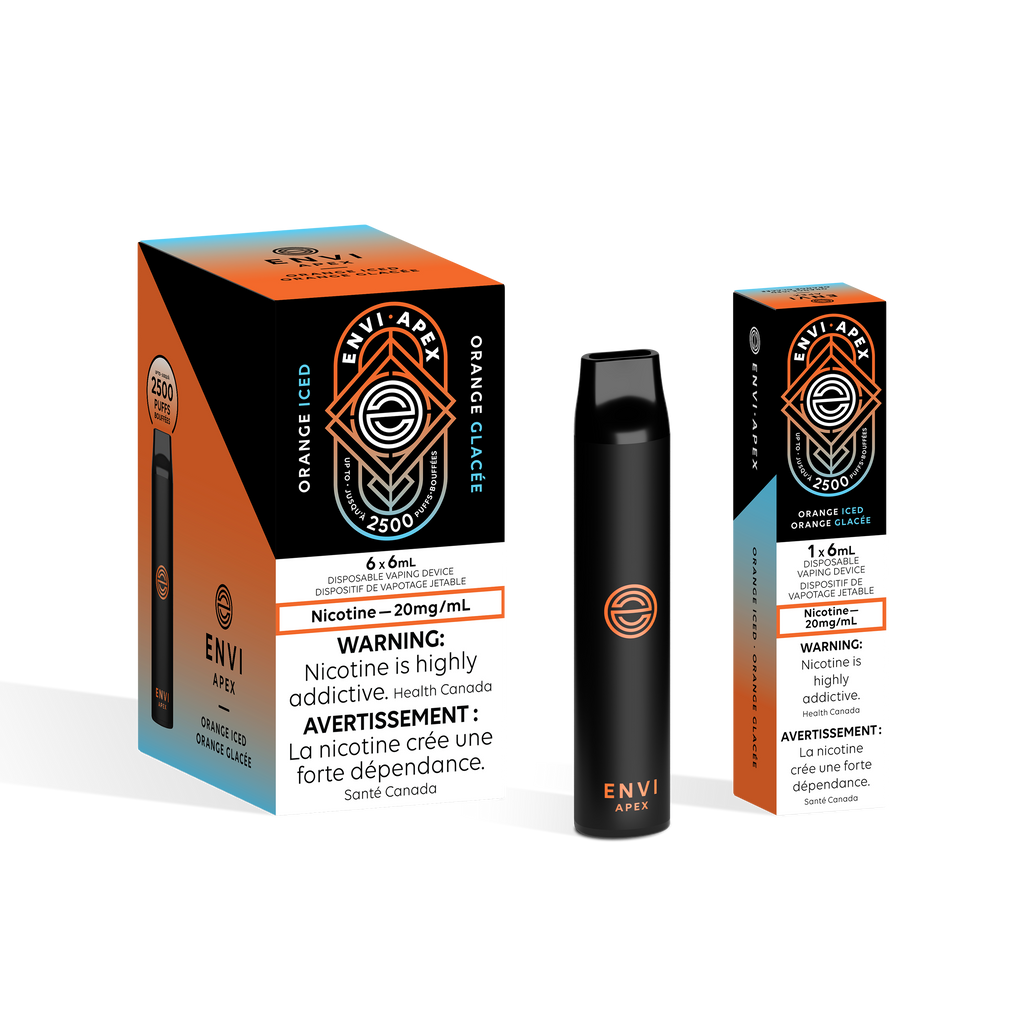 $22.99
$0.00
ENVI APEX 2500 DISPOSABLE VAPE
Looking for the newest high-quality disposable vaping device for Ontario, Toronto, Scarborough, and Quebec? Introducing ENVI's Apex 2500 - with upgraded e-liquid capacity and an ergonomic and sleek design.
Experience ENVI's highest selling flavour range with up to 2500 puffs of delicious flavour in one device. No charging required - simply enjoy the high-quality build and consistent performance of the device on-the-go.
The ENVI APEX 2500 is easy to use, and features an anti-slip grip finish with ergonomic and compact form factor that offers the perfect balance of convenience and pleasure.
The device specifications include up to 2500 puffs, 6mL of liquid volume, 20mg/mL of nicotine strengths, and an 1100mAh battery - a great value option for those looking for the best vape shops in Ontario, Scarborough, and Toronto.
Get more value with ENVI's highest quality vapeshop products, and experience no-hassle enjoyment of high-quality vapes with the APEX.